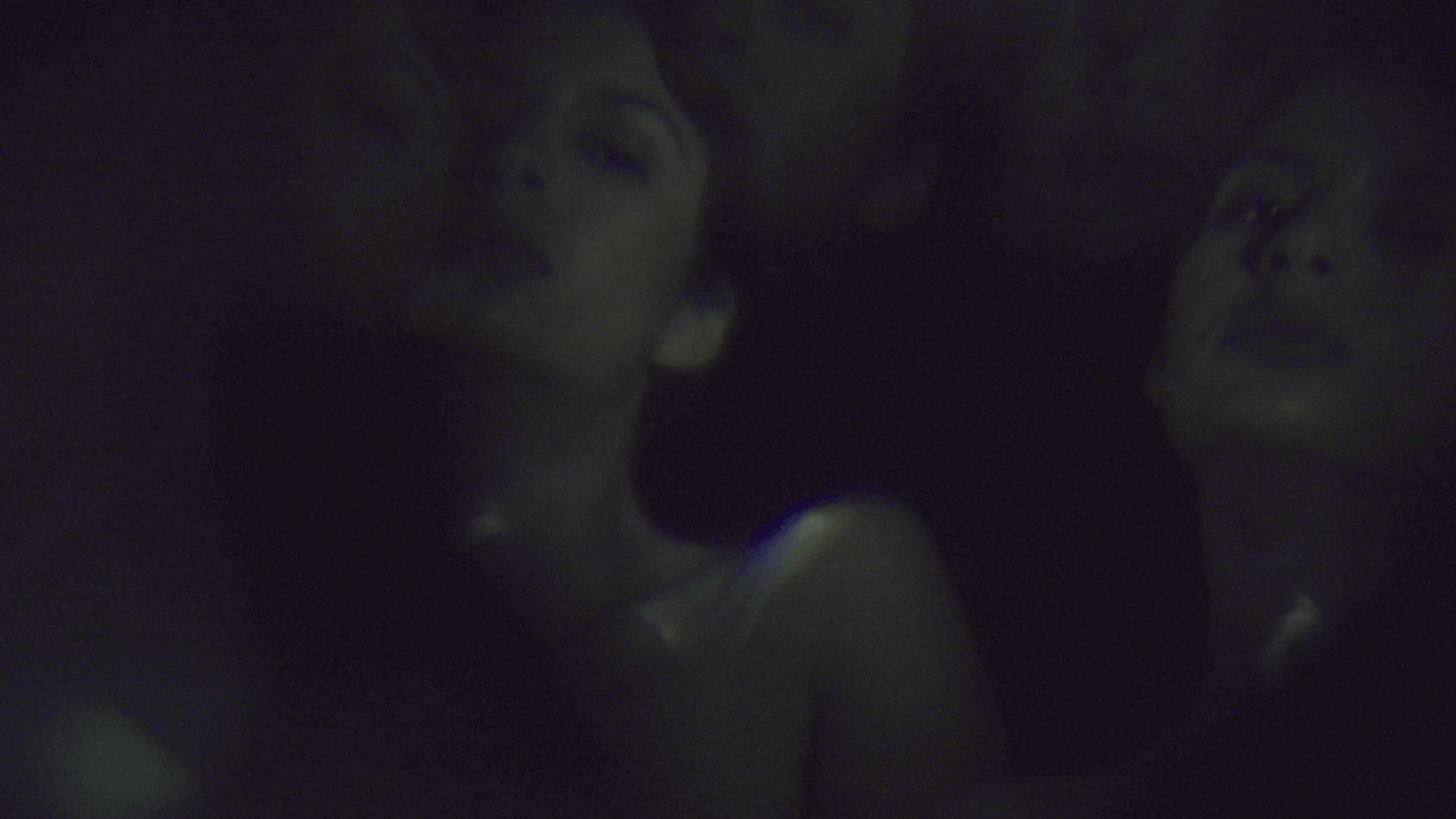 A chain
running along skin
(like light, a small line that oscillates through time)
each link pulled
slowly across the sinuous curves
of goosebumps
(slightly raised. A hand that moves lazily,
that follows the dip of a collarbone
that brushes a neck.
The
sweet stab
of an earrings
hook as
it digs
into your skin
(laughter like a stream)
a pause
a stutter
a shout that just misses
an ear.
a thin crescent stopped mid-spin under the lonely gaze
of a streetlight, oily yellow outlining a high cheekbone.
We watched
as people passed us,
our hands intertwined and
the smell of you on my
breath.
Our gazes reflected in
deep eyes
eyes that caught ours
that held for
one beat too
long.
In the morning
a haze
sifts through clouds or
in between
strands of hair that
are suspended by static.
a hand on a shoulder sometimes
or in a palm
or
wrapped around thighs,
marking small hollows in skin as light,
like honey
trickles in
___________
There is light and dark and then there is the space in between.
There is heavy and there is light and what happens in between.
There is soft and hard and how it feels in between.
the intervening space
These are the spectra of life
because there is never one thing.
There are never sides but rather, what happens in between.
the interstices
Taken as a whole, or the like.
Dark surroundings,
they look away at us at the camera
they look towards the reflected light, it runs
parallel to the spine
– are floating in the comforting womb of curtained rooms
we see and watch through prisms.
Away and toward maybe a pool of black water that eats up light repels it off of its languid
Liquid
Surface.
There is the top and the bottom and then there is interstitial space
Laid on skin,
nacreous and unclear.
It was seen through
pure carbon
There is the beginning and there is the end and there is what happens in between.
There are words
are sounds and there
is the silence in between the heaviness of life. Offset by the weight of space in between
the light that both
hits and diffracts
Words: Grayson James & Fehn Foss
Video & Sound: Sebastian Back
Photography: Lauren Armstrong
Assist: Aleksandra Blazevski
Makeup: Julia Vuong
Model: Habiba Esaad