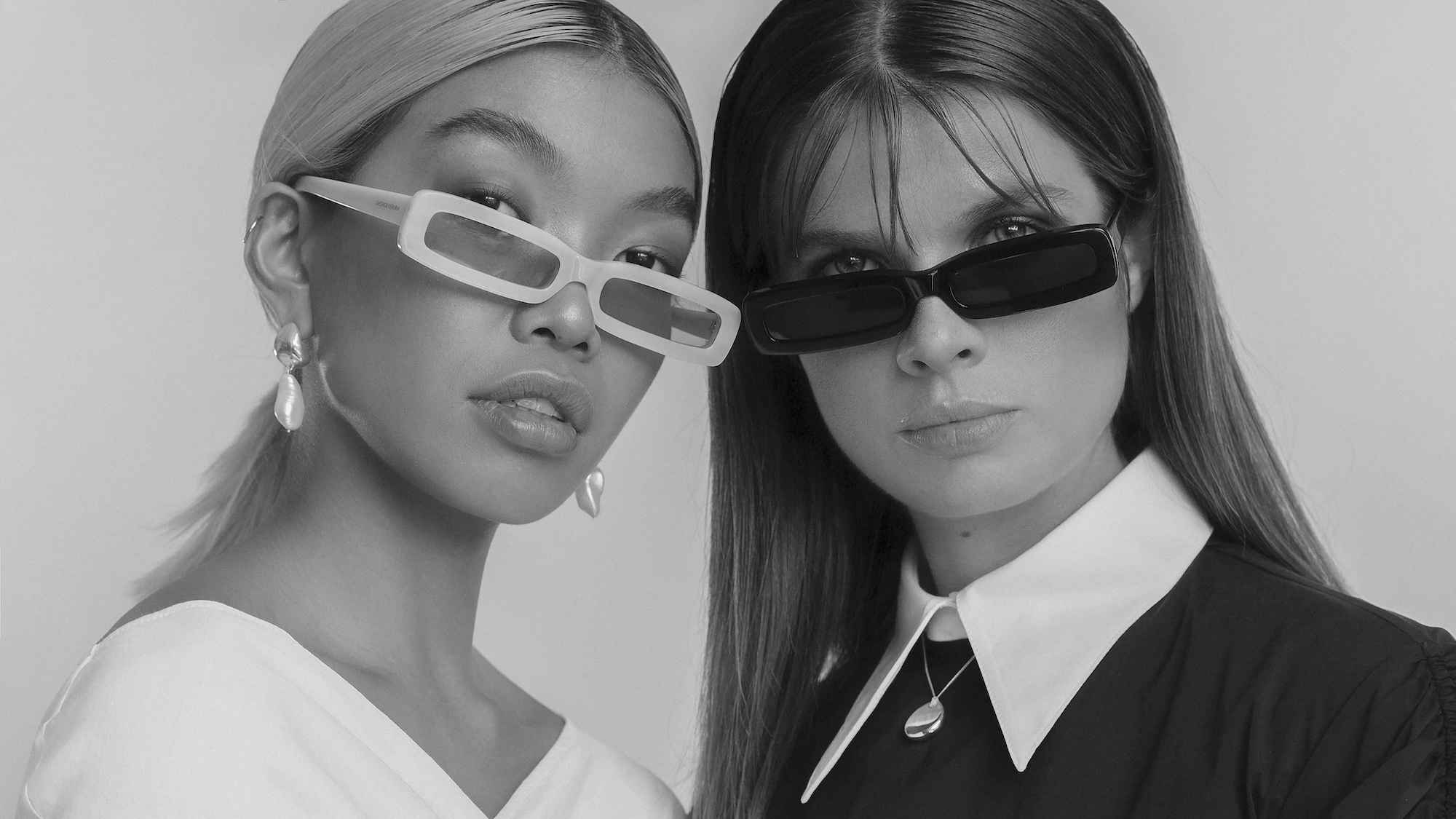 June 6, 2019
In the End, a Grand Chandelier Crushes Them
and It Catches the Light
June 6, 2019
In the End, a Grand Chandelier Crushes Them
and It Catches the Light
We open on an upside down vision of two women, their bodies facing the camera but gazing in opposite directions. They wear clothes whose shapes appeal to us for attention: androgynous tailoring, sheet-like draping, ruched slits and folds in surprising places. The women stand in a studio, we assume: it seems sunny in this nebulous space—as if off in the room are giant windows; perhaps the space is an industrial loft, perhaps it is high noon and the harsh light of winter is slanting in. Other than the importance of light, the space itself is irrelevant, part of the dreamscape to which these two tastemakers belong. Like a sort of limbo, this video is a midpoint between reality and illusion: an interstitial space where innovation resides. The ensembles they wear look like piano keys: two notes, tonally contrasting yet complimentary.
There is something nonsensical in the narrative of this filmic moment, which well matches the surrealist desires of the models, whose playful rejection of meaning reminds us of the Czech film directed by Věra Chytilová, Daisies: a beacon of anarchy and feminism from 1966. The story is of two women, linked together by their desires for pleasure, sensation, and directionless action. Stock footage of plants, industry, pleasure, and people makes up the meaty middle of this fashion film just as stock footage from WWII—smoke plumes and airplanes strafing land, water—opens the film Daisies. Even the score that underlines the opening scene of Daisies—with its urgent percussive beat—is echoed in the music playing in the space where our two fashionable, contemporary "Marie's" reside.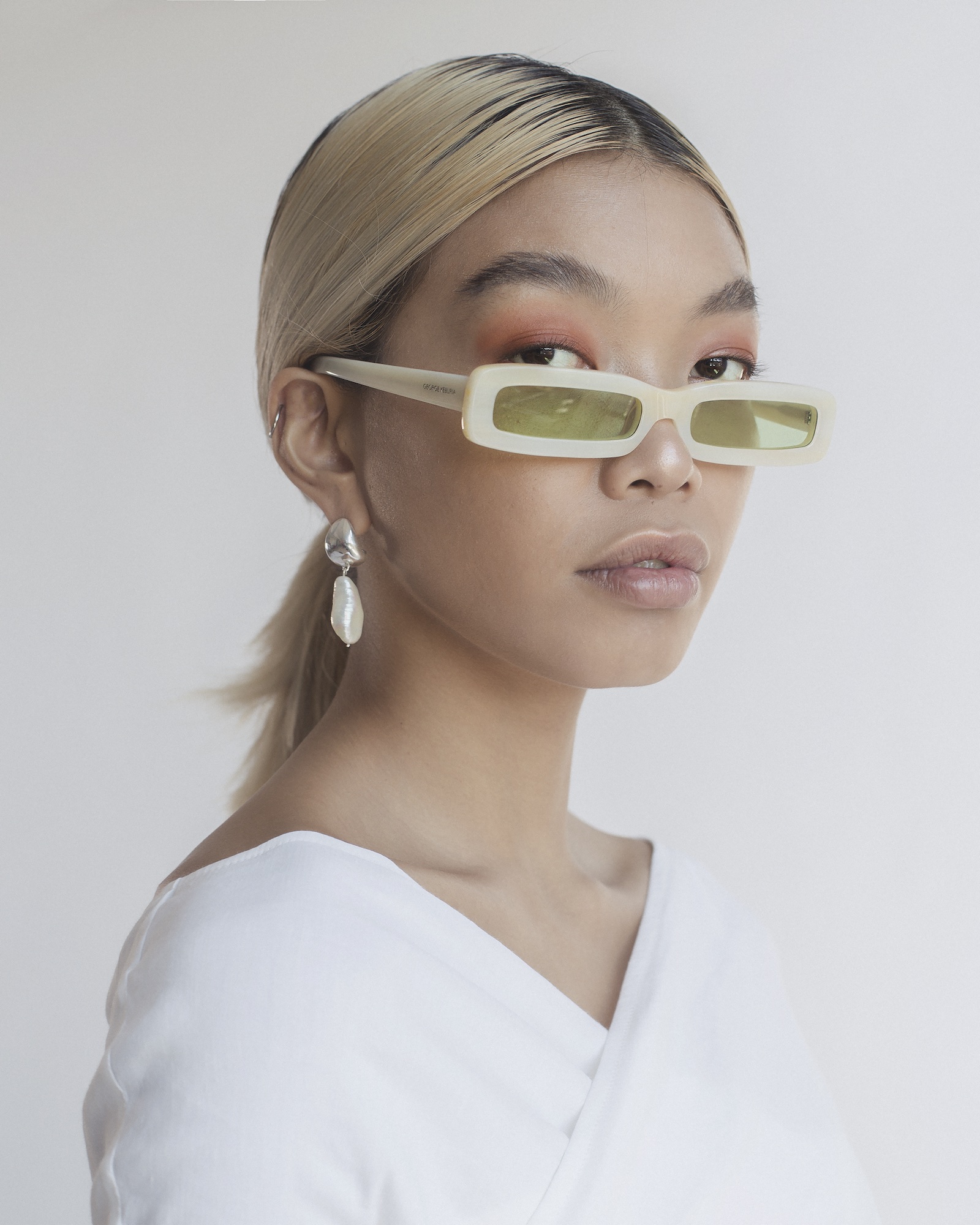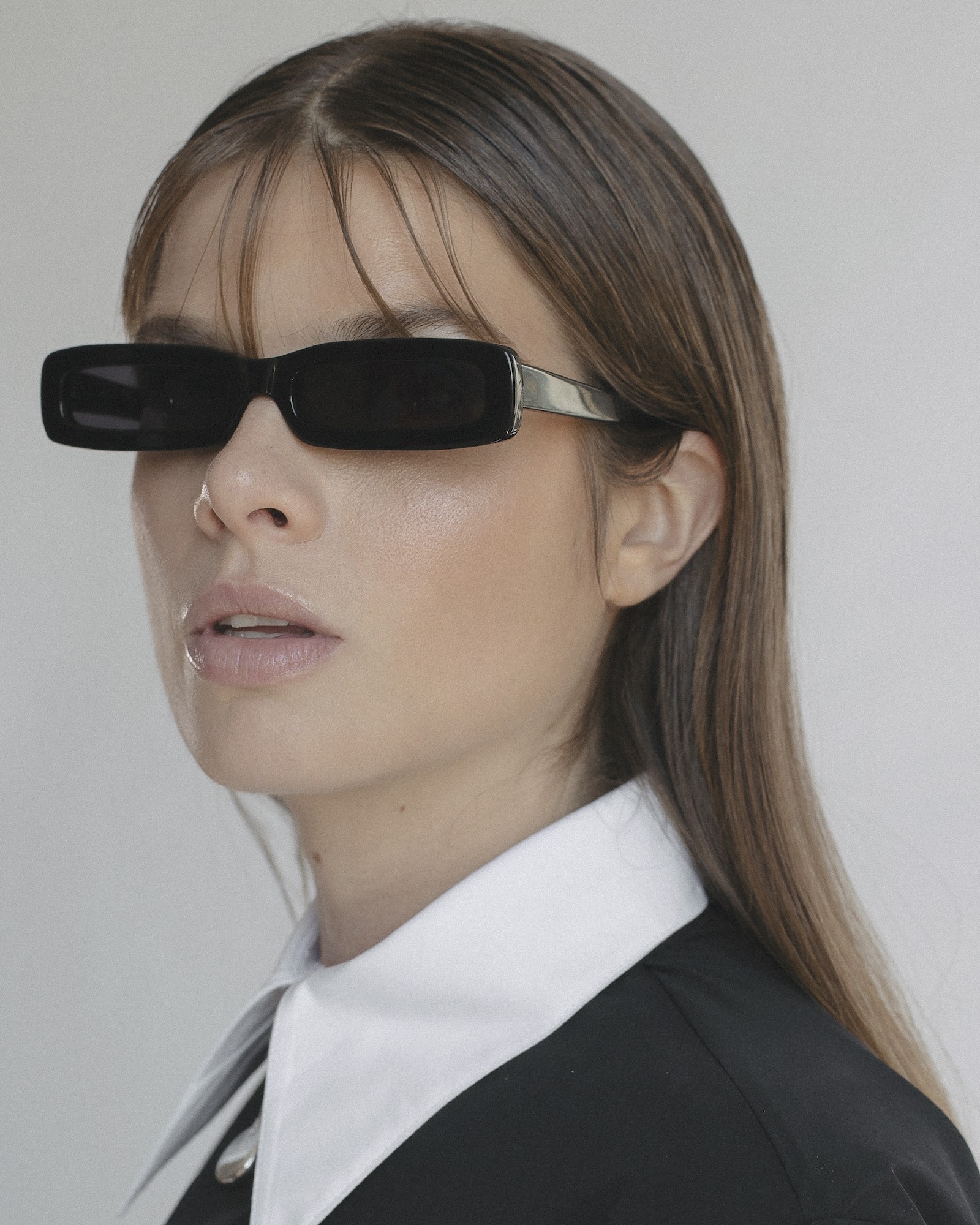 The camera cuts and we see white sunglasses and an ear with a pearly earring hanging on it. A hand with long natural fingernails fondles the earring and it reflects a large square of light from its upper, more metallic half. The models murmur to each other, they won't stay still, they ask questions, heavy ones. But they seem unwilling to take anything too seriously, reminding us that this film is something staged, a gesture that both subverts and honours the tradition of the perfectly executed fashion film. Jerky camera movements echo their nonchalant demeanour. The end is abrupt, anti-climactic: one of the women mischievously flips us off and they leave us desiring more. But like life, sometimes the moment is memorable, meaningless, then gone.
Words: Fehn Foss
Video: Sebastian Back
Photography: Lauren Armstrong
Styling: Nariman Jay
Music: INFT & Jacinth
Hair & Makeup: Nate Palacios
Models: Aiza Desaron and Basia Wysznski