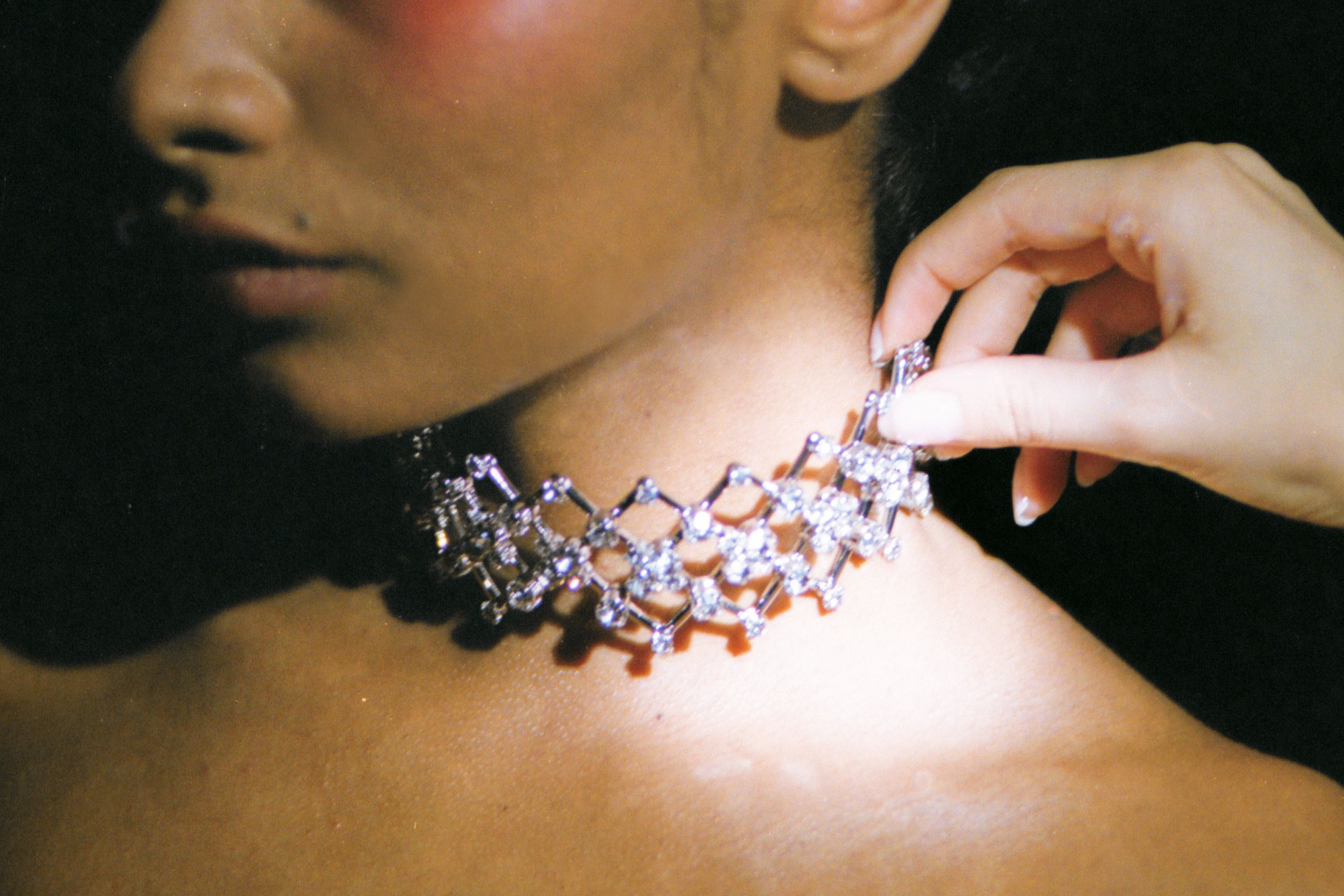 June 6, 2019
The Secrets We Keep
June 6, 2019
The Secrets We Keep
There is no version in which she does not come prepared for battle. Jewels dripping — gold, silver, emerald and diamond. Never too big, never too bold. Alluring armour designed to protect, deflect, confuse and thwart. Keep your friends close, but your enemies closer.
Quickly — shut the door.
Her eyes begin to weep. Weeping for the loss of innocence many years ago. At first, slowly and then all at once. A rewiring of the brain's pathways, a divergence of the soul. Just like her mother and her mother before her.
But a woman's will is hard to break. She will devise, and adapt, and close the clasp.
"Jewels dripping — gold, silver, emerald and diamond."
"Alluring armour designed to protect, deflect, confuse and thwart."
Words: Kelsea Schnitzler
Photography: Othello Grey
Styling: Lauren Armstrong & Vanessa Campana
Hair & Makeup: Ronnie Tremblay
Model: Tiffany Ramos